Medical Marijuana Card Services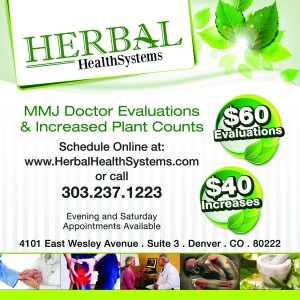 New Patient Evaluation
Medical Marijuana Card Doctor Evaluations for "NEW" patients. (A patient that has never received a MMJ card from CDPHE)
Renewal Evaluation
Medical Marijuana Card Doctor Evaluations for current or expired Colorado card holders.
Increased Plant Count Doctor Notation
During your Medical Marijuana Card Evaluation you and your doctor will discuss your specific needs and determine if a recommendation for more than the standard amount  of (6) Medical Marijuana Plants is required.
Your Physician Certifications will specifically state the increased amount of plants and applicable weight limit in ounces.
Please consider the Increased Plant Count Notation option carefully.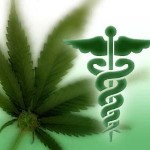 Colorado Medical Marijuana Doctors
Herbal HealthSystems offers discreet, professional and affordable medical marijuana doctor evaluations.
Our experienced and knowledgeable physicians can help you decide if medicinal marijuana is right for you. Our office provides a safe and supportive environment that is designed to give you the most positive experience. We believe that you should have the right to choose the best medication for your condition and body.
New Medical Marijuana Card and Renewal Evaluations
Medical Marijuana Increased Plant Count
Annual Medical Marijuana Card Renewal Reminders
New Patient Temporary Medical Marijuana Card
Weight Loss Programs
Chiropractic Services
Setting up an appointment is easy! Call us at 303-237-1223 for info. or click below:

Call for info.

303-237-1223

Colorado Qualifying Medical Marijuana Card Conditions

Unbearable and Debilitating Conditions
Anorexia, Cachexia
Arthritis
AIDS HIV Infection
Chronic Pain
Chronic Back Pain
Cancer
Glaucoma
Huntington's Chorea
Migraines
Neuropathy
PMS, Painful Periods
Muscle Spasms, MS
Parkinson's Disease
Nausea and others...

Contact Info.

Ph | 303.237.1223

Herbal HealthSystems LLC.
6250 E. Yale Avenue
Denver, CO 80222

Twitter