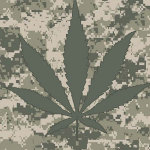 Veterans Affairs says that its physicians and chronic pain specialists "are prohibited from recommending and prescribing medical marijuana for PTSD or other pain related issues." Medical staff are also prohibited from completing paperwork required to enroll in state marijuana programs because they are "federal employees who must comply with federal law," said Gina Jackson, a VA spokeswoman.
Continue Reading

→
Call us today

303-237-1223

Colorado Qualifying Medical Marijuana Card Conditions

Unbearable and Debilitating Conditions
Anorexia, Cachexia
Arthritis
AIDS HIV Infection
Chronic Pain
Chronic Back Pain
Cancer
Glaucoma
Huntington's Chorea
Migraines
Neuropathy
PMS, Painful Periods
Muscle Spasms, MS
Parkinson's Disease
Nausea and others...

Contact Us

Ph | 303.237.1223

Herbal HealthSystems LLC.
4101 East Wesley Avenue Suite 3
Denver, CO 80222

MMJ News & Info.