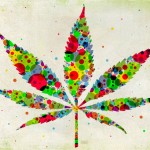 Medical marijuana clinics operate in 20 states and the District of Columbia, and its recreational use is now legal in Colorado and Washington. A Gallup poll conducted last month found that 58 percent of Americans support the legalization of marijuana. Yet researchers have been able to do relatively little to test its most promising ingredients for biological activity, safety and side effects. The main reason is marijuana's classification by Congress in 1970 as an illegal Schedule I drug, defined as having a potential for abuse and addiction and no medical value.
Continue Reading

→
Call us today!

303-237-1223

Qualifying Medical Conditions

Unbearable and Debilitating Conditions
Anorexia, Cachexia
Arthritis
AIDS HIV Infection
Chronic Pain
Chronic Back Pain
Cancer
Glaucoma
Huntington's Chorea
Migraines
Neuropathy
PMS, Painful Periods
Muscle Spasms, MS
Parkinson's Disease
Nausea and others...

Contact Us

Ph | 303.237.1223

Herbal HealthSystems LLC.
4101 East Wesley Avenue Suite 3
Denver, CO 80222

MMJ News & Info.