Currently viewing the tag: "Denver"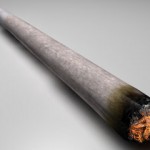 Smoking marijuana does not appear to increase the risk of lung cancer or head-and-neck malignancies, even among heavy users, researchers reported here.
"We expected that we would find that a history of heavy marijuana use, more than 500 to 1,000 uses, would increase the risk of cancer from several years to decades after exposure to marijuana, said Donald Tashkin, M.D., of the University of California in Los Angeles.
But in fact, they reported at the American Thoracic Society meeting here, marijuana use was associated with cancer risk ratios below 1.0, indicating that a history of pot smoking had no effect on the risk for respiratory cancers.
Continue Reading

→
Call us today!

303-237-1223

Qualifying Medical Conditions

Unbearable and Debilitating Conditions
Anorexia, Cachexia
Arthritis
AIDS HIV Infection
Chronic Pain
Chronic Back Pain
Cancer
Glaucoma
Huntington's Chorea
Migraines
Neuropathy
PMS, Painful Periods
Muscle Spasms, MS
Parkinson's Disease
Nausea and others...

Contact Us

Ph | 303.237.1223

Herbal HealthSystems LLC.
4101 East Wesley Avenue Suite 5
Denver, CO 80222

MMJ News & Info.