Currently viewing the tag: "card"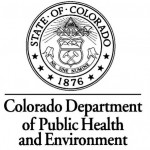 ALERT: Effective January 1, 2012, the application fee changes to $35 from $90.
MMR | Medical Marijuana Cards
No Refund Policy: The Registry does not issue refunds. Please be sure to submit the accurate application fee based on the date of submission.
Applications submitted January 1, 2012 or later: The fee is $35 for applications received at the Registry on January 1, 2012 or later. The Registry will not issue a refund to patients who send the application in with more than $35. To submit a new application on January 1, 2012 or later, download form MMR1001 from the provided list.
Continue Reading

→
Call us today!

303-237-1223

Qualifying Medical Conditions

Unbearable and Debilitating Conditions
Anorexia, Cachexia
Arthritis
AIDS HIV Infection
Chronic Pain
Chronic Back Pain
Cancer
Glaucoma
Huntington's Chorea
Migraines
Neuropathy
PMS, Painful Periods
Muscle Spasms, MS
Parkinson's Disease
Nausea and others...

Contact Us

Ph | 303.237.1223

Herbal HealthSystems LLC.
4101 East Wesley Avenue Suite 5
Denver, CO 80222

MMJ News & Info.