Colorado Approved Debilitating Conditions
Per the Colorado constitution, medical marijuana may be recommended for the following:
Cancer
Glaucoma
HIV or AIDS positive
OR ..
The patient has a chronic or debilitating disease or medical condition that produces one or more of the following and which, in the physician's professional opinion, may be alleviated by the medical use of marijuana.
Cachexia
Persistent muscle spasms
Seizures
Severe nausea
Severe pain
Since the Medical Marijuana Registry Program began in 2001, no new conditions have been added. Source: CDPHE website.
Call us for booking information: 303-237-1223  or  Schedule Appointment
Video: 10 Major Health Benefits of Medical Marijuana
Note: some conditions in this video are not approved by the CDPHE as being a qualifying medical condition for MMJ use.

How The Registry Works 
In November 2000, Coloradoans passed Amendment 20 establishing the Medical Marijuana Registry.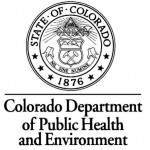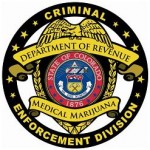 The Colorado Department of Public Health and Environment maintains a confidential database of patients who have applied for a registry identification card for the medical use of marijuana. Registry identification cards are available to Colorado residents and valid only in Colorado.
Herbal HealthSystems provides access to doctors that are willing and able to provide the "Physician Certification" otherwise known as a recommendation or prescription, needed to obtain a "Medical Marijuana Card".
The Colorado Department of Public Health and Environment (CDPHE) only issues registry identification cards and maintains the confidential Medical Marijuana Registry.
Call for info.

303-237-1223

Colorado Qualifying Medical Marijuana Card Conditions

Unbearable and Debilitating Conditions
Anorexia, Cachexia
Arthritis
AIDS HIV Infection
Chronic Pain
Chronic Back Pain
Cancer
Glaucoma
Huntington's Chorea
Migraines
Neuropathy
PMS, Painful Periods
Muscle Spasms, MS
Parkinson's Disease
Nausea
PTSD and others…

Contact Info.

Information: 303.237.1223

Herbal HealthSystems LLC.
6250 E. Yale Avenue Unit A
Denver, CO 80222

Twitter