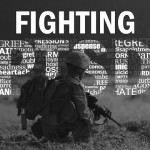 Morphine and similar powerful painkillers are sometimes prescribed to recent war veterans suffering from post-traumatic stress along with physical pain, and the consequences can be tragic, a government study suggests. Could MMJ be the alternative medicine for our suffering military veterans?
Continue Reading

→
Call us today!

303-237-1223

Qualifying Medical Conditions

Unbearable and Debilitating Conditions
Anorexia, Cachexia
Arthritis
AIDS HIV Infection
Chronic Pain
Chronic Back Pain
Cancer
Glaucoma
Huntington's Chorea
Migraines
Neuropathy
PMS, Painful Periods
Muscle Spasms, MS
Parkinson's Disease
Nausea and others...

Contact Us

Ph | 303.237.1223

Herbal HealthSystems LLC.
4101 East Wesley Avenue Suite 3
Denver, CO 80222

MMJ News & Info.