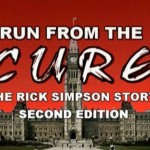 A Film By Christian Laurette – After a serious head injury in 1997, Rick Simpson sought relief from his medical condition through the use of medicinal hemp oil. When Rick discovered that the hemp oil (with its high concentration of T.H.C.) cured cancers and other illnesses, he tried to share it with as many people as he could free of charge – curing and controlling literally hundreds of people's illnesses.
Watch The Video Run From The Cure: The Rick Simpson Story Full Version
Continue Reading

→
Call us today

303-237-1223

Colorado Qualifying Medical Marijuana Card Conditions

Unbearable and Debilitating Conditions
Anorexia, Cachexia
Arthritis
AIDS HIV Infection
Chronic Pain
Chronic Back Pain
Cancer
Glaucoma
Huntington's Chorea
Migraines
Neuropathy
PMS, Painful Periods
Muscle Spasms, MS
Parkinson's Disease
Nausea and others...

Contact Us

Ph | 303.237.1223

Herbal HealthSystems LLC.
4101 East Wesley Avenue Suite 3
Denver, CO 80222

MMJ News & Info.