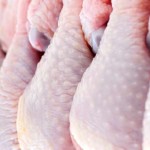 This cancer-causing toxic chemical, that in high doses could kill you, is actually being added to chicken feed on purpose, giving store-bought chicken the illusion of healthy coloring and plump appearance. Shockingly, this is the case with more than 70 percent of all U.S. chickens!
Continue Reading

→
Call us today

303-237-1223

Colorado Qualifying Medical Marijuana Card Conditions

Unbearable and Debilitating Conditions
Anorexia, Cachexia
Arthritis
AIDS HIV Infection
Chronic Pain
Chronic Back Pain
Cancer
Glaucoma
Huntington's Chorea
Migraines
Neuropathy
PMS, Painful Periods
Muscle Spasms, MS
Parkinson's Disease
Nausea and others...

Contact Us

Ph | 303.237.1223

Herbal HealthSystems LLC.
4101 East Wesley Avenue Suite 3
Denver, CO 80222

MMJ News & Info.